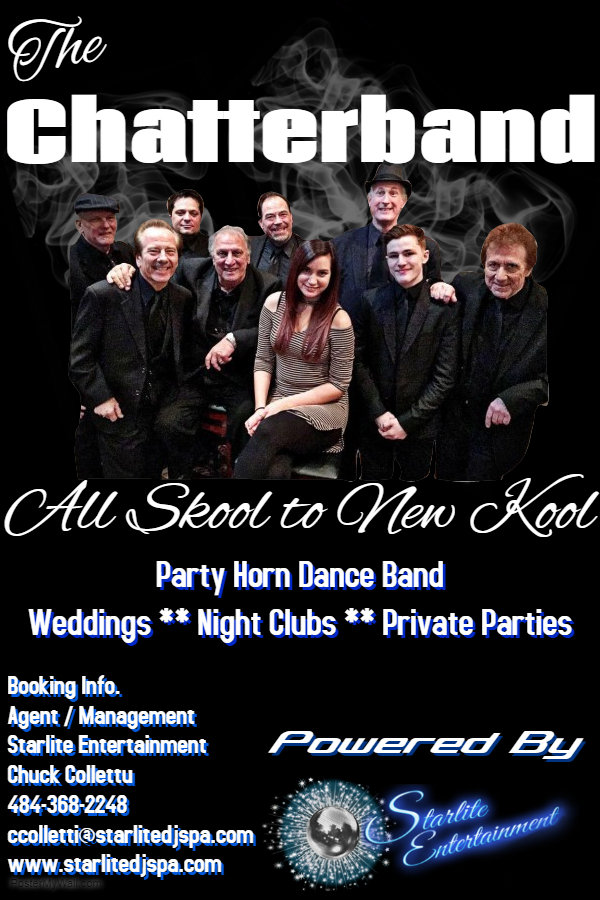 Combined with over 50 years of experience
THE CHATTERBAND
is one of the top bands in the tri-state area.
Rockin' PA, NJ and beyond, since 1980! This high energy band will have you moving and grooving and asking for more!
 TCB is a 9 piece powerhouse with an outstanding horn section and dynamite lead singers with exceptional range.